Release date: June 7, 2010
*** Press Release ***
SFMTA Hosts Administrative Hearing on Proposed
Newly Metered Parking Spaces
Next-generation smart meters in proposal will accept credit cards and spaces will have limits of at least four hours
San Francisco—The San Francisco Municipal Transportation Agency (SFMTA), which oversees all surface transportation in San Francisco including the Municipal Railway (Muni) and all traffic and parking functions, today announced an administrative hearing to be held Friday, June 18. The hearing will be held regarding the proposal to install approximately 1,310 newly metered, on-street parking spaces in commercial and mixed-use areas of San Francisco by January 1, 2011. The meters for these spaces will be smart meters that accept credit cards and the time limits for all of the new spaces will be at least four hours.
"Parking management in San Francisco requires many different customer convenience and engineering strategies," said Nathaniel P. Ford Sr. SFMTA Executive Director/CEO. "We want to make parking easier and more flexible in order to reduce traffic congestion, emissions and to help business districts thrive."
The majority of the newly metered spaces are proposed for areas that currently have time limits of one, two or four hours: SoMa, Civic Center, Cathedral Hill, Fisherman's Wharf and the Mission. Adding meters to these spaces rather than time limits, which are more difficult to enforce, will help to better manage parking demand in these areas and to create more available parking spaces. This will help to make it easier for customers to find a parking space while reducing the amount of double parking, illegal parking and time that drivers spend circling while looking for parking. All of the new spaces will have extended time limits of at least four hours. Maps summarizing the locations of the proposed meters can be found at www.sfmta.com.
The meters to be installed will be next-generation smart parking meters that accept credit cards, coins and the SFMTA parking card to make payment as convenient as possible. Making payment easier and extending time limits will not only increase convenience for drivers, but also make it easier to avoid parking citations.
Where half of the newly metered parking spaces are installed, meter rates will match the rest of the neighborhood. Where the other half of the new parking metered spaces are installed, such as SoMa, Civic Center, Cathedral Hill, Fisherman's Wharf and the Mission, meter rates will start at $1 per hour and will be adjusted based on demand.
In addition to improving parking management, the new meters were approved as part of the FY2010-11 SFMTA budget. These new meters are expected to generate $1 million of additional net revenue per year for the SFMTA, which, according to the City Charter, will be used to support Muni service.
The 1,310 newly metered spaces, which will include motorcycles spaces, are the first of 5,400 approved by the SFMTA Board of Directors earlier this year. The SFMTA regularly holds administrative hearings as the first step to adding the 400 to 500 newly metered spaces that it adds each year. There are currently more than 25,000 metered spaces in San Francisco and, according to the San Francisco Public Parking Census, there are more than 440,000 public parking spaces in the City.
Administrative Hearing on Newly Metered Parking Spaces
Time: 10 a.m.
Date: Friday, June 18, 2010
Location:
Room 416 (Hearing Room 4)
City Hall
(Van Ness Avenue between McAllister and Grove Streets)
Muni Service: 5 Fulton, 21 Hayes, 19 Polk, 47 Mission, 49 Mission Van Ness, Muni Metro Civic Center Station
Maps: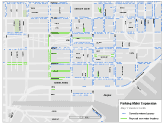 Map 1: Eastern SoMa (~430 spaces + 88 motorcycle) (PDF)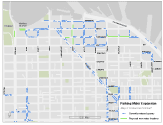 Map 2: Fisherman's Wharf (~165 spaces) (PDF)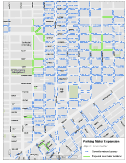 Map 3: Civic Center (~510 spaces) (PDF)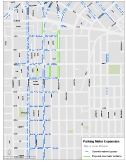 Map 4: Inner Mission (~180 spaces) (PDF)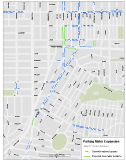 Map 5: Outer Mission (~120 spaces) (PDF)
Street by street list of proposed new meters (accessible PDF)