Release date: September 16, 2008
*** Press Release ***
The Muni Metro East facility ushers in a new era in Muni service delivery by supporting the T Third Line and relieving overcrowding at the SFMTA's existing light rail facility at Balboa Park (Green Division). In the spirit of San Francisco's Transit First policy, the MME will be the operating base for the Central Subway when it opens in 2016.
Located near San Francisco's eastern waterfront and flanking The City's T Third Line, this 13-acre storage, maintenance and operations facility is an important component of the SFMTA's Third Street Light Rail Project.
Officials greet the arrival of a Muni train into the agency's new 180,000 square foot Muni Metro East facility on 25th Street during the grand opening ceremonies held September 17. From left to right: Former Mayor Willie L. Brown, Jr., SFMTA Board Chairman James McCray, Junior, SFMTA Executive Director Nathaniel P. Ford, Senior, and SFMTA board member Shirley Breyer Black.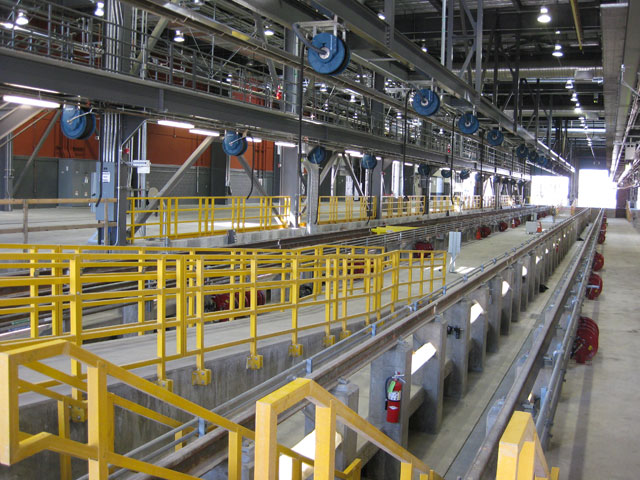 Maintenance bay with elevated tracks allows SFMTA maintenance staff to work beneath the light rail vehicles.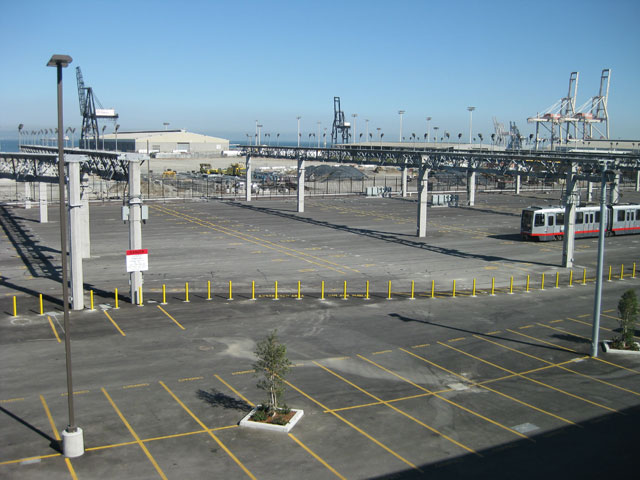 Outside the facility is a storage yard with tracks for the light rail vehicles.